Citizien of the world
This year she is Briana, not Brian, but Briana, so pronounce it the right way please.
It's always nice to hear about the background of an English assistant: their hobbies, career, family...

but hers, hers is like and adventure story

.
Map of Asia
TAIWAN, very close to CHI
Her grandparents were born in the Chinese city which is famous because Marco Polo said that it was another Venice: Suzhou.But disagreement with China's communist regime made her nationalist grandparents move to a close country, Taiwan.Both Briana's parents were born in the democratic country of Taiwan, but after finishing school there, they moved to Ohio, USA, where Briana was born.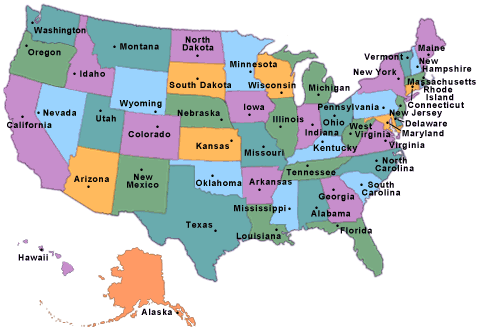 Map of the USA
OHIO




Situated in the northwest of the USA, the state of Ohio is cold, but famous due to its football team -one of the best in the USA- and its outstanding characters, such as Steven Spielberg and Sarah Jessica Parker.Ohio's got the highest roallercoaster in the USA, though she hasn´t tried and I wouldn´t do it either. But among all the great things Ohio has, one of them is the biggest university of the states, Ohio State,the one which she attended for four years because she studied graphic arts and she has designed several logos, works for iPads... It's useful for marketing and a fantastic way to use her creativity too.She has also worked for Disney!
Disney logo








She has been studying at several universities abroad such as the University of Salamanca and has studied at a German university too due to a German Programm she took part in. She's also done several activities which gave her experience. She's taught English in China and worked at a sports agency because she loves soccer and working there, she met famous players. She plays as a right wing and she's a fan of the Spanish team, Real Madrid, but I'd like to show her that there are more teams, such as mine, Atlético de Madrid.
She moved to the state of California about a year ago. Briana lived in San Juan Capistrano in California. 'California's famous because of its National Parks and the Golden Gate and it is similar to Spain, mainly because of the weather', she says. Briana speaks English, Chinese and a bit of German too but I suppose we'd have taught her a bit of Spanish when she leaves. The Fullbright scholarship she got due to her high GPA allowed her to come to Spain, which shows that she's a hardworking person and I'd like her to contagiate that spirit to us so that in the future we could be like her.
GERMANY
University of Salamanca
I'm really happy with the assistants and what they teach us, it is very useful. What I like the most about Briana is the mixture of Asian-American culture she has and that she's been able to travel a lot. Travelling is a way of finding new paths, learning, opening your mind, meeting new people, sharing points of view... Definitely, I find this course with Briana as a way to expand my knowledge, to learn and to enjoy while I'm doing it.
CHINA